Cycling holiday in southern Jutland
Accommodation with safe storage of your bikes
Bicycle Tourists – Member of Bike Friends
As a Bed and Bike certified accommodation, we welcome you and your bike.
Gåsevig Strand Camping is located in scenic surroundings close to forest and beach and on several national bike routes such as. No. 5 route, the new N8 Baltic Sea and the Marguerite route.
Whether you come with a tent or want to rent one of our cabins, we create opportunities for you who come by bike.
We have a kitchen and common room. Here you can cook your own food, as well as eat in a nice and warm environment.
If you are in need of provisions, you will find it in our small shop directly at Gåsevig Strand Camping, where it is also possible to buy breakfast bread.
We have made it possible to buy a small bicycle package which contains breakfast bread, cheese, butter, nutella, juice and jam. Then you are well equipped for the upcoming trip further around in our beautiful nature here in Southern Jutland.
We are located just 15 km from the larger cities such as Haderslev and Aabenraa. So if you are missing something for the trip further around Southern Jutland, the cities are not far away.
Mountainbike
Are you into more extreme MTB sports, then we have routes located around huge parts of Southern Jutland.
The nearest MTB routes are in Aabenraa and Haderslev.
The route to the upcoming World Cup in mountain biking in 2022 in Denmark, is of course here in Southern Jutland. Read more about them here.
You are more than welcome to ask our staff in the reception about all the different cycling and MTB routes we have.
Likewise, you have the opportunity to buy the breakfast package, as well as provisions in our store.
Bike Station
For all our cycling guests, we try to create the best conditions.
We have installed a Bike station were you can repair your bike. We have many common bicycle tools for example an air pump etc. 
If you need smaller spare parts, we usually have something lying around in our store. You are always welcome to ask our staff if we can help.
Regards Team Gåsevig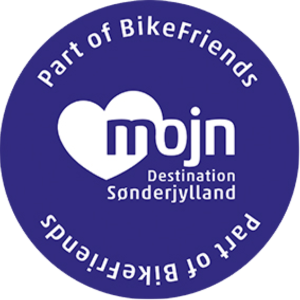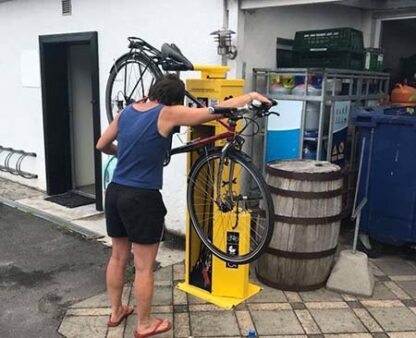 Our Bike Station Gåsevig Strand Camping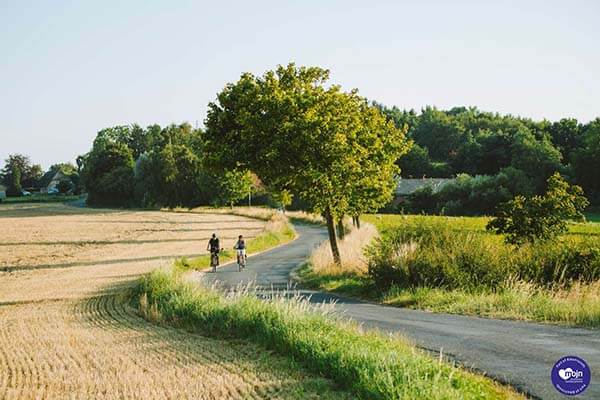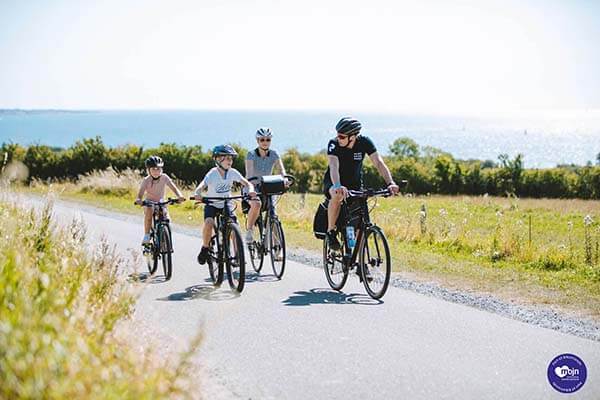 Thanks to BikeFriends for borrowing their movie.