Activities in water and on the beach
We have many different activities in and on the water
Activities at our campsite
Come and play, we offer many activities in and around our campsite
Kayaking
Rent a Kayak on Gåsevig Strand Camping or have your own kayak stored with us
Denmark`s leading provider of kayak courses "Outdoorsport" says
"When the sea is calm in the spring and summer, there is unique conditions for kayaking. Here are opportunities to enjoy the beautiful scenery along the coast, where the journey can go into the bay or around to Kalvø, it is something to be seen. ​
We have chosen Gåsevig Strandcamping as the best place to run our courses.
We have the greatest connection here where conditions are optimal, with good facilities at the campsite and accommodation options in either cabins, tent or your own caravan. There is a place to wash your kayak and a holding space for kayaks very close to the water."
Kayaks are rented directly from the site in collaboration with – Outdoorsport.
It is also possible to have your own kayak stored all year round, so you do not have to spend time and effort every time you want to go out on the sea.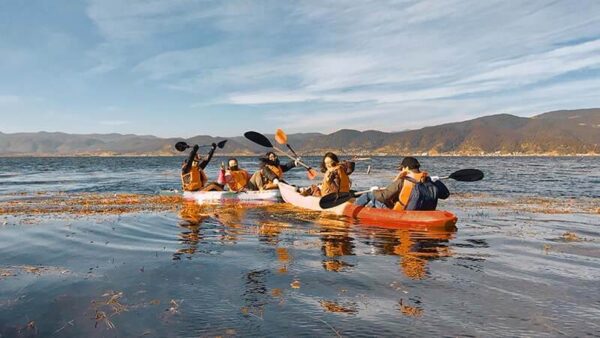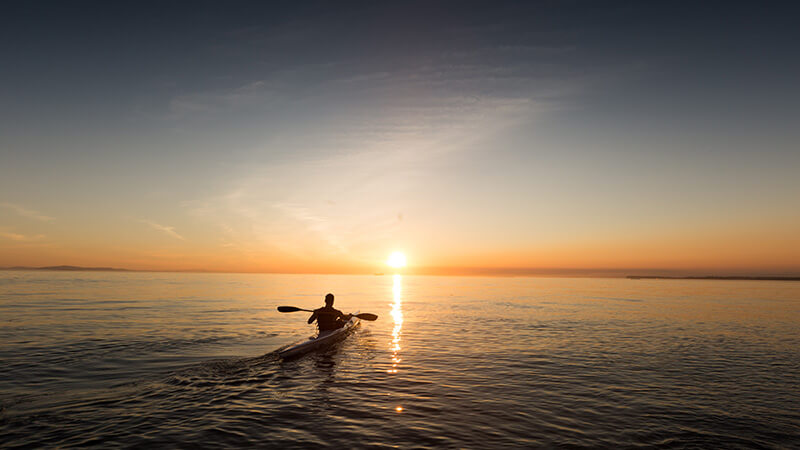 Tube / Banana boat / Waterball
We have many fun activities on the beach and in the water
Over the summer, we arrange different water activities, depending on wind and weather. It can be trips on our banana boat, water skiing, kneeboard or Tube.
Thus, we can offer fun experiences with speed and excitement for great and small. If you are not into speed, but love water, we can offer a ride in our waterballs.
Diving
If you are into diving, the sea and the bay at Gåsevig Strand Camping are rich on experiences. You can dive at depths up to 22 meters. You can go on a "treasure hunt" on the seabed. Approximately 100 m from the site you can dive for an old German submarine station. What is left is limited, but you never know what you will find when diving.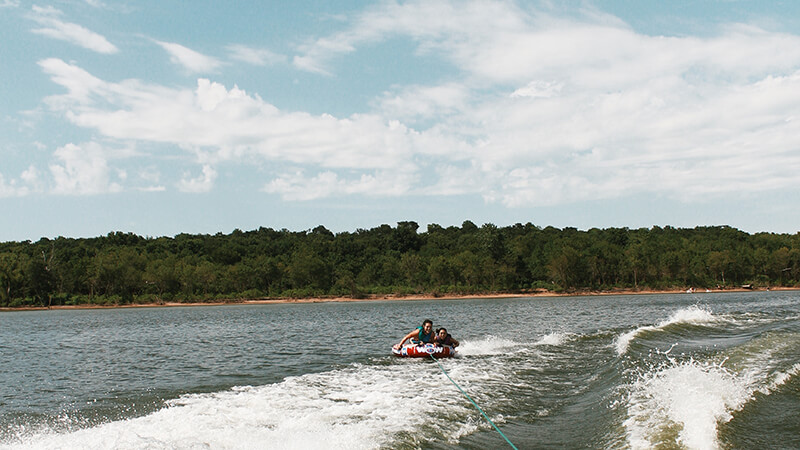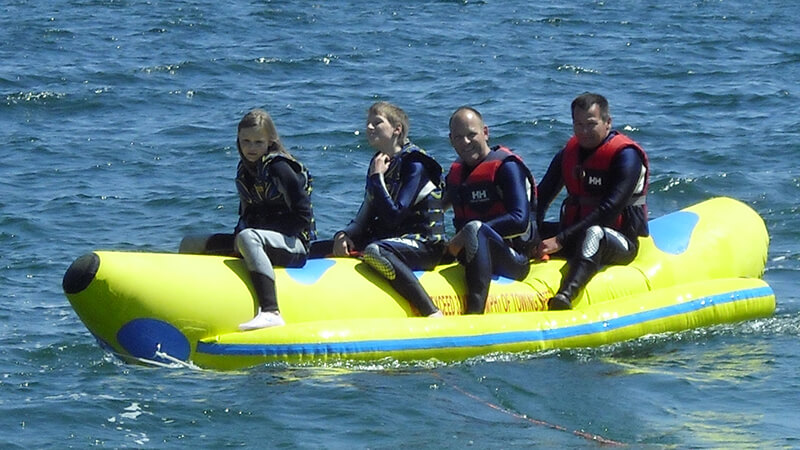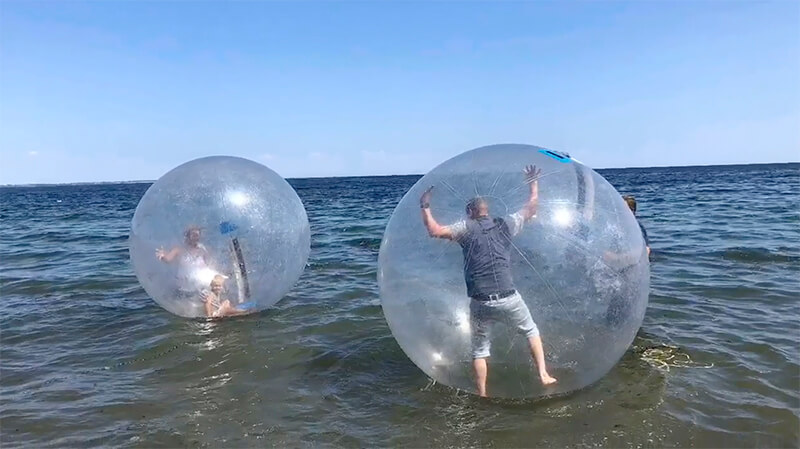 The beach
One of Southern Jutland's best beaches
The beach is a real eldorado for children and adults. The beach is nice and wide, so there is plenty of opportunities for sunbathing and playing in the waterline. In 2017, we got a brand new bathing jetty, at the same time parasols have been set up as well as sun loungers on the beach, which can be used free of charge on a sunny day. Next to the bathing jetty is a small stone bridge which is ideal for crab fishing and other things. The beach is cleaned from time to time so it appears clean and neat when there is beach weather. It is also possible to rent sea kayaks directly from the site, which invites you to a quiet and wonderful trip along the Little Belt.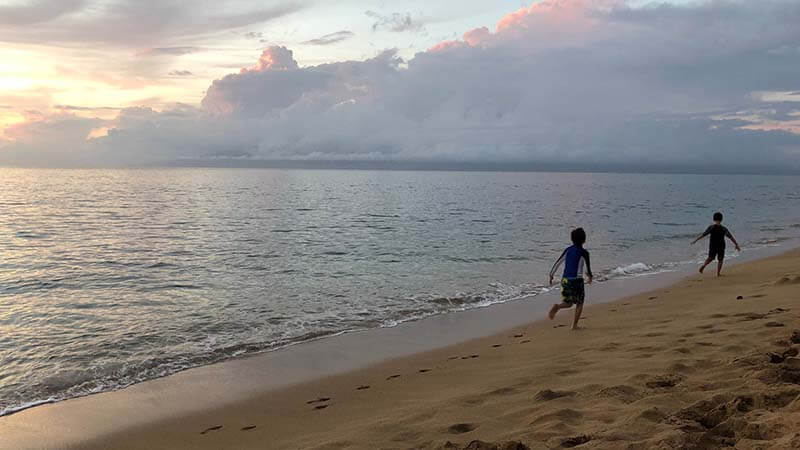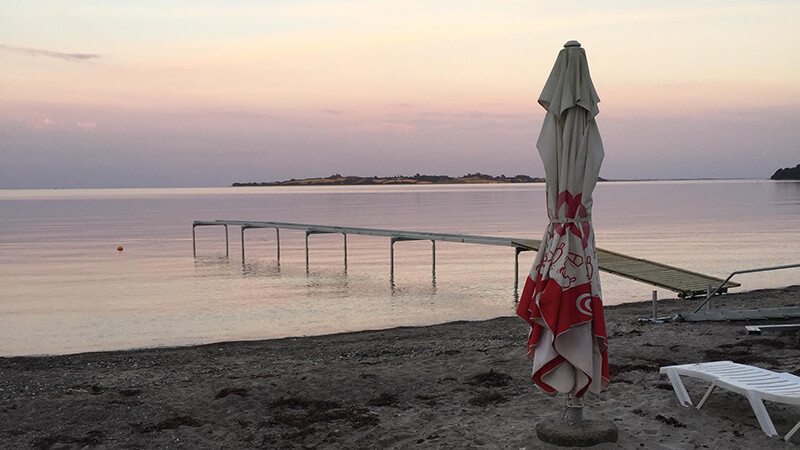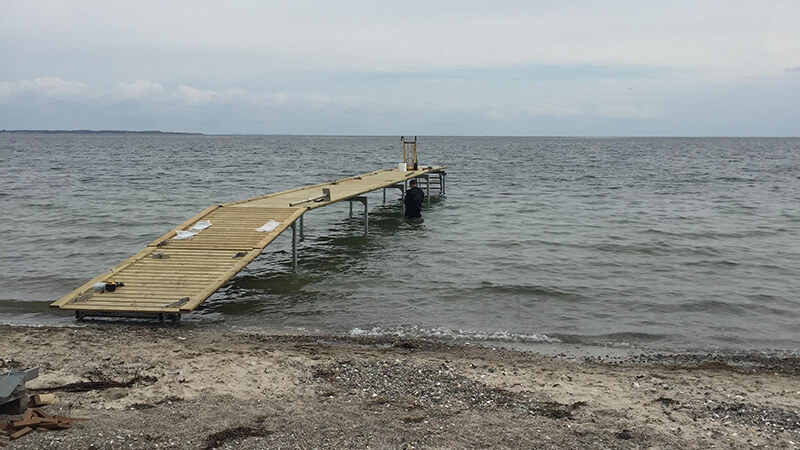 Fishing
One of Southern Jutland's best fishing spots
Gåsevig Strand Camping is located right next to the water – with 300 meters of coast along the site. There are good fishing opportunities on half of this stretch – there is a protection zone on the other half – and unlimited opportunities if you continue along the coast (approx. 500 meters) until you reach Sønderballehoved. The stretch between the campsite and Sønderballehoved is a perfect place to fish from the coast. Fishing from cutter is not a problem either. Fishing trips are arranged from both Aabenraa and Haderslev. Fishing in Danish waters and from the beach requires fishing licenses, it can be purchased at the kiosk. If you go 1000 meters north instead, you come to Hoptrup Å. The river is famous for its large trout, it is definitely worth a visit and Haderslev angling association does a great job. If you would rather fish in a put and take lake, there are many put and take lakes within a radius of 10-15 km around the site. Haderslev Dam is also a good place to fish, here you can rent boats, so you can go out on the lake to fish. You can find more options about fishing in lake and river by clicking here. Wherever you fish, it requires a fishing license. In streams and lakes also local fishing licenses. Fishing licenses for e.g. Hoptrup Å can be bought in the kiosk.